The Correct Order to Apply Your Skin-Care Routine
5 min read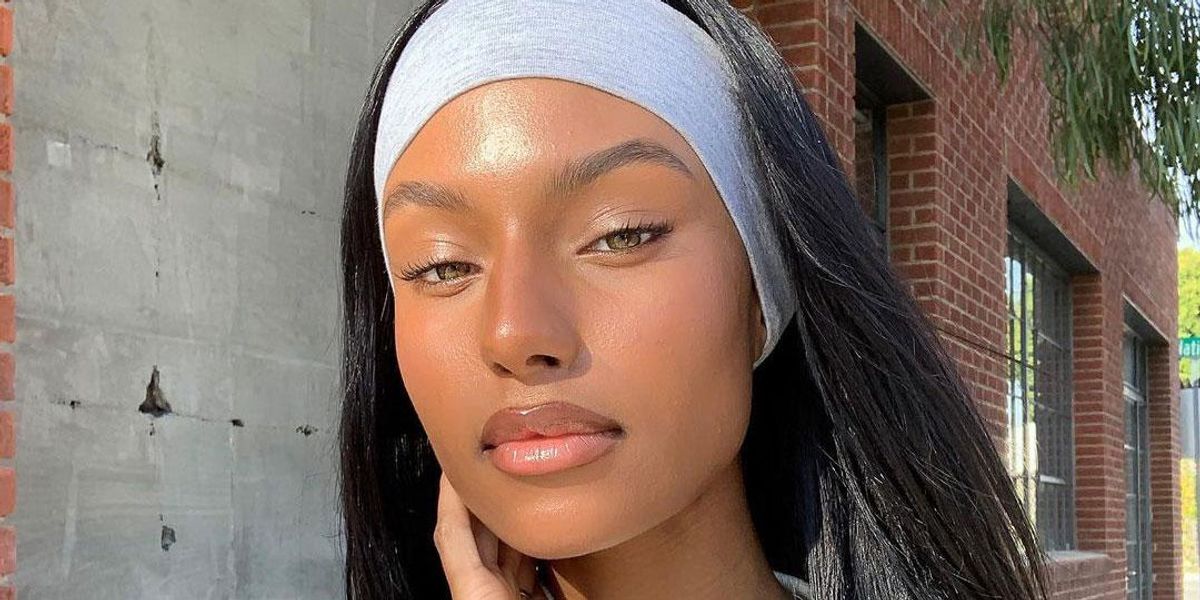 As a beauty editor, I'm always fielding questions from my friends like "Does it matter if you put your face oil over your moisturizer?" or "Is it a big deal if I layer on my vitamin C in the nighttime?" And the answer is yes. The order in which you apply products actually makes a significant difference to the look and feel of your skin. Plus, no matter how great your skin-care products are, if you're not using them correctly, you're wasting your time and money.
To help answer any and all questions you may have about what products to include in your morning and evening routines and what order to layer them onto your skin, I reached out to several dermatologists to help settle any uncertainty surrounding your skin-care regimen.
Your Morning Skin-Care Routine
Step One: Cleanser

Step Two: Toner

Step Three: Serums

Step Four: Eye Cream

Step Five: Moisturizer

Step Six: Face Oil

Step Seven: Sunscreen

Your Evening Skin-Care Routine
Step One: Cleanser
Step Two: Toner
Step Three: Serums
Step Four: Eye Cream
Step Five: Treatments
Step Six: Moisturizer
Step Seven: Retinol
Step Eight: Face Oil
Cleanser
AM and PM
Cleansing your skin is the key to a healthy barrier. To completely get rid of your sunscreen and your makeup at night, Dr. Geeta Yadav, a board-certified dermatologist, suggests double-cleansing. "I recommend using a creamy or a balm cleanser to break down those products," she says. "Then go back in with a second formula, such as a gel or a foaming cleanser, to fully cleanse your skin before your evening routine."
When it comes to washing your face in the morning, if you thoroughly cleansed the night before and you don't have acne- or oily-prone skin, Dr. Yadav recommends using micellar water instead of a face wash to gently cleanse the skin without stripping it dry. Dr. Mona Gohara, a board-certified dermatologist and associate clinical professor of dermatology at Yale School of Medicine, also agrees that a gentle cleanser that won't irritate the skin is a must-have.
Toner

AM and PM
According to Dr. Yadav, the main purpose of a toner is to balance the pH of your skin. "Most cleansers typically take care of that job," she adds. So if you don't need a toner, don't stress about including one in your routine.
I prefer to use a toner because my skin tends to get dehydrated—the extra layer of hydration doesn't hurt. Plus, if you have acne-prone or extra-oily skin, a gentle, pore-refining toner could act as another level of defense against shine.
Serums
AM and PM
Layer on a serum that's packed with antioxidants, says Dr. Yadav. She recommends using a formula that contains vitamin C in the morning because it helps prevent environmental damage caused by free radicals, which also supports the work of your sunscreen. Sheila Farhang, MD, a double-board-certified dermatologist and founder of Avant Dermatology & Aesthetics in Tucson, Arizona, recommends applying your vitamin C serum first and then layering any remaining serums, starting with the thinnest formula and finishing with the thickest formula.
Dr. Rachel Nazarian, a board-certified dermatologist based in New York City, recommends avoiding serums with retinoids since it'll probably be in your evening routine. "Overuse can lead to irritation," she adds.
In the evening, Dr. Yadav loves using a hyaluronic-acid-based serum. "Using HA before bed will help pull moisture into the skin while it recovers while you sleep," she says. "Try using wet fingers to apply it for an extra hydration boost."
Eye Cream
AM and PM
When it comes to your morning routine, Dr. Yadav suggests using a lightweight eye treatment. "Heavier formulas won't have time to fully dry before you layer on your next skin-care step, which could cause pilling," she says. "The evening is a great time to slather on a nourishing eye cream," adds Dr. Yadav, "especially one with active ingredients."
Treatments
PM
"Many treatments can sensitize your skin to the sun, in addition to poorly interacting with other ingredients in your morning routine," says Dr. Yadav, which is why she recommends saving them for your nighttime regimen. Pro tip: Make sure the active ingredients in your treatments don't conflict with the other actives in your PM routine. "Applying too many harsh ingredients could result in over-exfoliation, sensitivity, dryness, and potentially more breakouts," adds Dr. Yadav.
Unless you're struggling with acne, rosacea, hyperpigmentation, or another skin concern, Dr. Nazarian recommends skipping this step.
Moisturizer
AM and PM
Moisturizers are definitely a must-have step in your routine. "They help seal in the hydration that you've already layered on from previous steps," says Dr. Yadav. If dryness is a major skin concern for you, Dr. Yadav suggests reaching for a moisturizer with ceramides since the ingredient helps reinforce your skin's natural moisture barrier.
Sunscreen
AM Only
Before you tap in your makeup, Dr. Gohara suggests applying a broad-spectrum sunscreen that's SPF 30 or higher to protect your skin from UV ray exposure. If you're using a chemical sunscreen, Dr. Yadav recommends applying that before your moisturizer since it works by being absorbed into the skin—a mineral sunscreen can be applied after your moisturizer and still work well, she says.
Retinol
PM only
According to Dr. Nazarian, you can skip retinol if you're already on an acne regimen that contains retinoids. And it doesn't have to be used every single day, says Dr. Yadav, unless your dermatologist puts you on a daily plan or unless you're "fully acclimated to the treatment." She goes on to add that she'd "recommend alternating the use of retinol with an AHA like glycolic or lactic acid to help effectively turn over skin cells for younger-looking, more even-toned skin."
A little goes a long way with retinol. "The key is only to use a pea-sized amount and apply it on your face," says Dr. Gohara. "If you have extra product left over, it's beneficial to apply on your neck and hands to help, as those areas can get excess UV exposure."
Face Oil
AM: Before sunscreen
PM: After retinol
If makeup is a consistent part of your routine, you may want to consider skipping face oil in the morning. "Face oil with both moisturizer and sunscreen may cause your makeup to fade quickly or not even adhere well in the first place," says Dr. Yadav. So unless you're going makeup free, skip the face oil in the morning. If you choose to skip makeup, work your face oil into your skin before your sunscreen.
For your evening skin-care routine, face oil can ensure long-lasting hydration, says Dr. Yadav. "Be sure to let every single layer of your skin-care routine dry fully, especially before layering on a face oil." Dr. Nazarian also recommends looking for a face oil that highlights ingredients different from those in your moisturizer. "Try not to be redundant with your moisturizer and face oil. Many contain similar ingredients to calm and hydrate skin," she says. "But it's nicer to cover different bases with your skin care and use varying ingredients throughout the day."
window.REBELMOUSE_ACTIVE_TASKS_QUEUE.push(function(){
window.REBELMOUSE_STDLIB.loadExternalScript("https://htlbid.com/v3/coveteur.com/htlbid.js", function() {
});
});
window.REBELMOUSE_ACTIVE_TASKS_QUEUE.push(function(){
!function(f,b,e,v,n,t,s){if(f.fbq)return;n=f.fbq=function(){n.callMethod?n.callMethod.apply(n,arguments):n.queue.push(arguments)};if(!f._fbq)f._fbq=n;n.push=n;n.loaded=!0;n.version='2.0';n.queue=[];t=b.createElement(e);t.async=!0;t.src=v;s=b.getElementsByTagName(e)[0];s.parentNode.insertBefore(t,s)}(window, document,'script','https://connect.facebook.net/en_US/fbevents.js');fbq('init', '1248680838922690');fbq('track', 'PageView');
});
window.REBELMOUSE_ACTIVE_TASKS_QUEUE.push(function(){
window.REBELMOUSE_STDLIB.onElementInViewport({ threshold: 400, selector: "video", oneTime: true, onIntersect: function(entry){ var element = entry.target; element.setAttribute("allow","autoplay"); element.loop = true; element.muted = true; element.autoplay = true; element.setAttribute("playsinline","true"); //element.controls = false; element.play(); } });
});