Kevin Durant says his motivation to continue to play is self-improvement, not winning championships: "I want to be a great player, not chase rings"
2 min read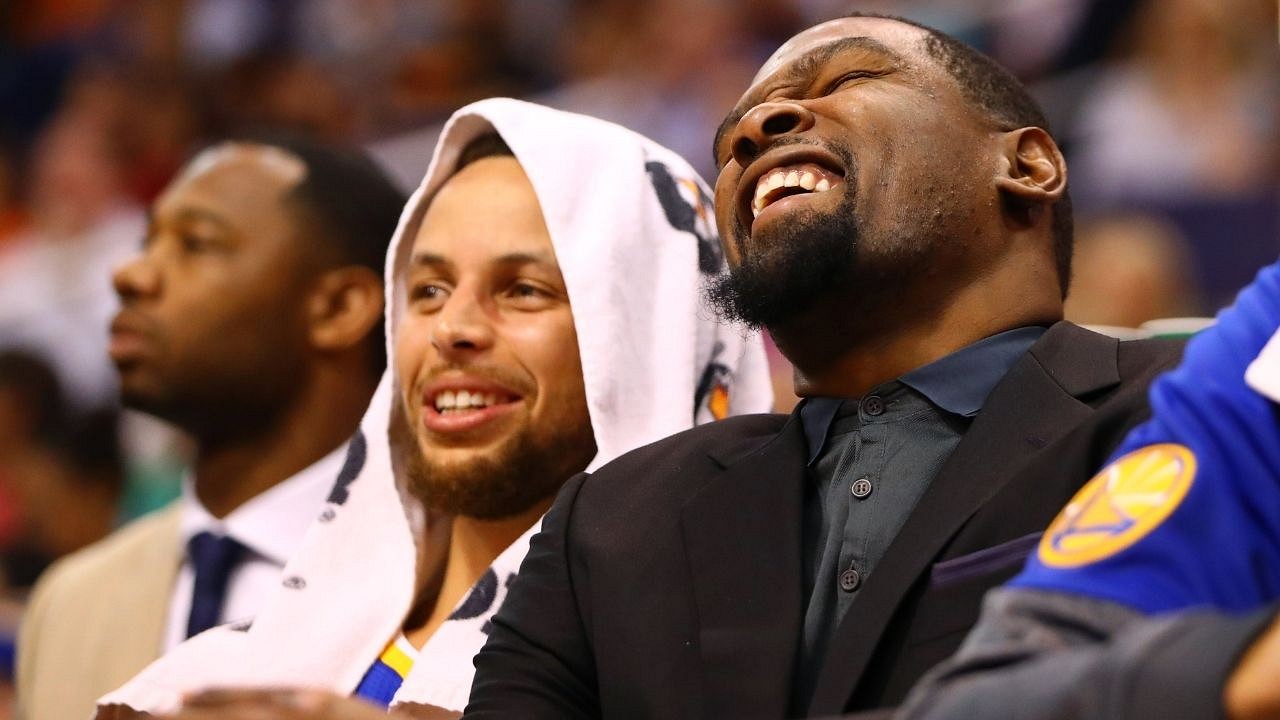 Kevin Durant wants everybody to know his first priority when it comes to stepping foot on the court is self-improvement, not winning rings. 
Kevin Durant would be perfectly alright with the way his career panned out if he would still be labeled a two-time champ when it's all said and done. Along with the two chips he won with the Golden State Warriors, he's also an MVP, a regular All-Star and First Team All-NBA member, and perhaps the greatest scorer in the history of the league.
It's safe to say that Durant is comfortable with how he has spent his 14 years in the league. With all the roster modifications the Brooklyn Nets have undergone these past 3 months, they look poised to make a run to the Finals, and even beat the team that comes out of the West.
Winning another championship remains enticing to Kevin Durant, but according to him, is not his primary motivation for lacing up to take to NBA hardwood each and every night. 
Also Read: "Michael Jordan is a ghost, he's a myth": Zach LaVine was SHOCKED to find out how many 50-point games the Bulls legend had racked up
Kevin Durant says he wants to be a great basketball player, more than he wants to win rings
In a conversation with Rachel Nichols on Saturday, KD talked about his goals going forward, considering the fact that he is entering his mid-30s. 
"I wasn't expecting to be a happy human being from a title. Once you've worked so hard and everybody tells you like, 'Yo, this is what you need to be working for, is that gold ball and these rings.'"
"And I'm like, 'Alright, let me lock in on that.' I locked in on wanting to achieve that but also realized it's a lot of stuff that factors in it that's out of my control." 
"Once I won a championship, I realized that my view on this game is really about development. How good can I be? I appreciate the championship stuff and I want to win to experience that, but it's not the end all, be all for why I play this game." 
Here's @Rachel__Nichols' full conversation with @KDTrey5:#NBA #NBATwitter #TheJump #BrooklynTogetherhttps://t.co/oGzNAtrpIM

— The Jump on ESPN (@NBATheJump) April 10, 2021
Also Read: "Michael Jordan modeled his game after a former Tar Heel": Walter Davis reveals how MJ learned a few moves from him at UNC before playing with the Bulls
Regardless of what people have to say about Kevin Durant's questionable decision to join the Golden State Warriors in 2016, after having just lost to them in the WCF, he earned those two Finals MVPs.
Now in Brooklyn, he doesn't seem to have lost a step either, averaging 28.4 points while shooting 44% from beyond the arc.